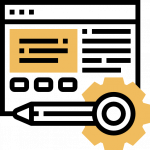 Fixed Asset Register Creation
Nawatt helps your company create a fixed asset register in a streamlined and meticulous way -ensuring all important details are accurate and easily accessible. Our experts can guide you toorganize the financial and non-financial assets' information in a manner that best suits yourspecific needs.
With our help, you'll be able to formulate a fixed asset register that will simplify and speed upany related tasks in the future. Creating and filing reports, verifying any asset, calculatingdepreciation, or simply trying to get a better understanding of the situation before makingimportant decisions? Thanks to our approach to creating the register, you'll be able to getdetailed and systematic insights in no time – every time!
Fixed Asset Physical Count
Over the years, we have assisted some of the most renowned businesses in the MENA region to perform a speedy, yet thorough physical count of their fixed assets. This is why we understand that this seemingly routine task can sometimes prove to be challenging. Our specialists help you overcome that challenge by tracking and evaluating your assets' location, location, and status in the most precise way. Helping you make the most of your company's resources.
Organizations often need the count performed urgently, whether they are looking to sell the assets, reevaluate the current financial health, or meet the reporting requirements. Nawatt has the expertise to accurately complete the count in the shortest time possible.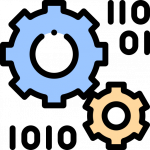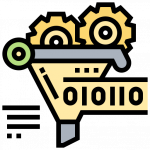 Ensuring there are no differences between the registered and the actual status of fixed assets is crucially important to the organization's stakeholders. First, we thoroughly compare data from the fixed asset register with the one from the physical count to identify the deviations. Then, we help you understand why did the deviations happen – to ensure they don't occur again in the future.
After we have performed the reconciliation, you can be certain all changes and additions to the fixed asset register have been properly booked. After all, our expertise in implementing fixed asset reconciliation is one of the reasons Nawatt is among the leading providers of the enterprise asset management solutions in the region.
To be aware of the exact changes in the value and status of the company's fixed assets – is tobe able to reduce risk and make better financial decisions. It also helps businesses avoidvarious regulatory problems that may arise due to filing inaccurate reports. The auditing processis often critically important, which is why organizations tend to outsource it to the most skilledand qualified asset management solution providers available.
Nawatt's experts are proficient in helping you track and understand the expenses anddepreciation of your organization's fixed assets. We help ensure the addition of new assets arejustified and properly booked, or establish if the disposal of a particular asset has been correctlyprocessed. Providing exceptional insights into the way fixed assets influence your company'sfinancial health.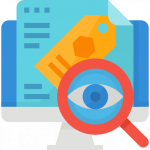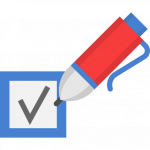 The key to delivering the required fixed asset valuation results is to recognize a simple fact: no business is the same. Neither are their fixed assets. At Nawatt, we have established an approach that pinpoints the method of assessment best suited to your business' needs. Only this way can you rest assured that the valuation process has correctly determined the worth of your assets.
Fixed asset valuation is often executed before the sale of the company's assets, in preparation to submitting reports to the government, or prior to getting an insurance coverage quote for specific assets. Since this is a process where even the slightest miscalculation can create colossal issues down the road, it is clear why businesses usually put their trust in experts with a proven track record.
Fixed Asset Tagging/Labeling
The latest technological advancements allow companies from different industries to organize and utilize their assets more efficiently and effectively than ever before. Nawatt is among the first solution providers to apply those advancements, and help some of the leading businesses in the MENA region with fixed asset tagging.
After learning about your organization's structure, needs, and preferences – we help you label each asset with a tag holding a unique number. Using barcode or RFID technologies, we help you implement precise tracking of your assets' locations and status – during the entirety of their life cycles. Enabling you to get a real-time overview, whenever you might need it.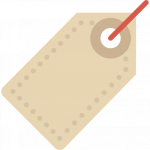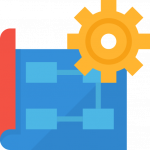 Fixed Asset Solution Implementation
Not so long ago, businesses operating in the MENA region struggled by not having an all-inclusive solution for their fixed asset needs. Today, they have Masteri – the only end-to-end turnkey solution on the market, developed by the most brilliant minds in Nawatt. Masteri merges cutting-edge software in form of a web and mobile app with powerful hardware (RFID and barcode mobile and fixed readers, physical and cloud servers), to deliver superior fixed asset financial services. Tailor-made services include asset register, asset tagging, system deployment, and training.
To ensure the speedy integration and full utilization of Masteri's extensive features, our experts help implement and tailor the solution to your requirements. We can organize step-by-step training sessions for your employees, and have a dedicated support team ready to step in, whenever it's needed.